Slurp! A Social and Culinary History of Ramen - Japan's Favorite Noodle Soup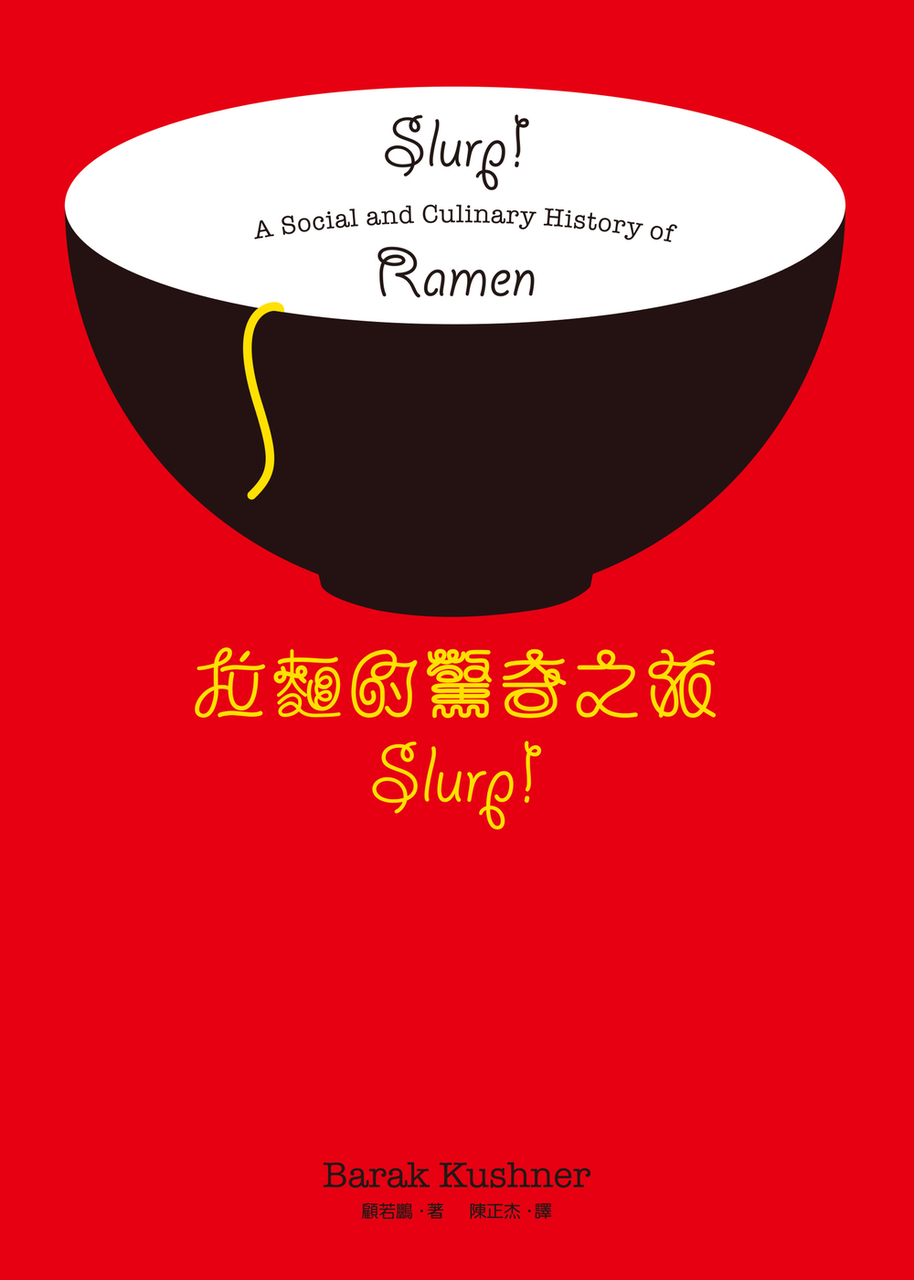 Traditional Chinese translation,『拉麵的驚奇之旅』(譯者陳正杰)台北:允晨文化出版社, 2017, ISBN 9789865794804, 264 pages.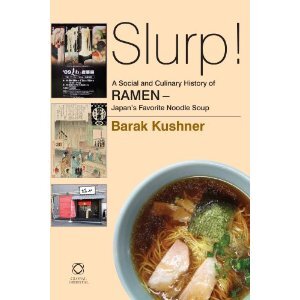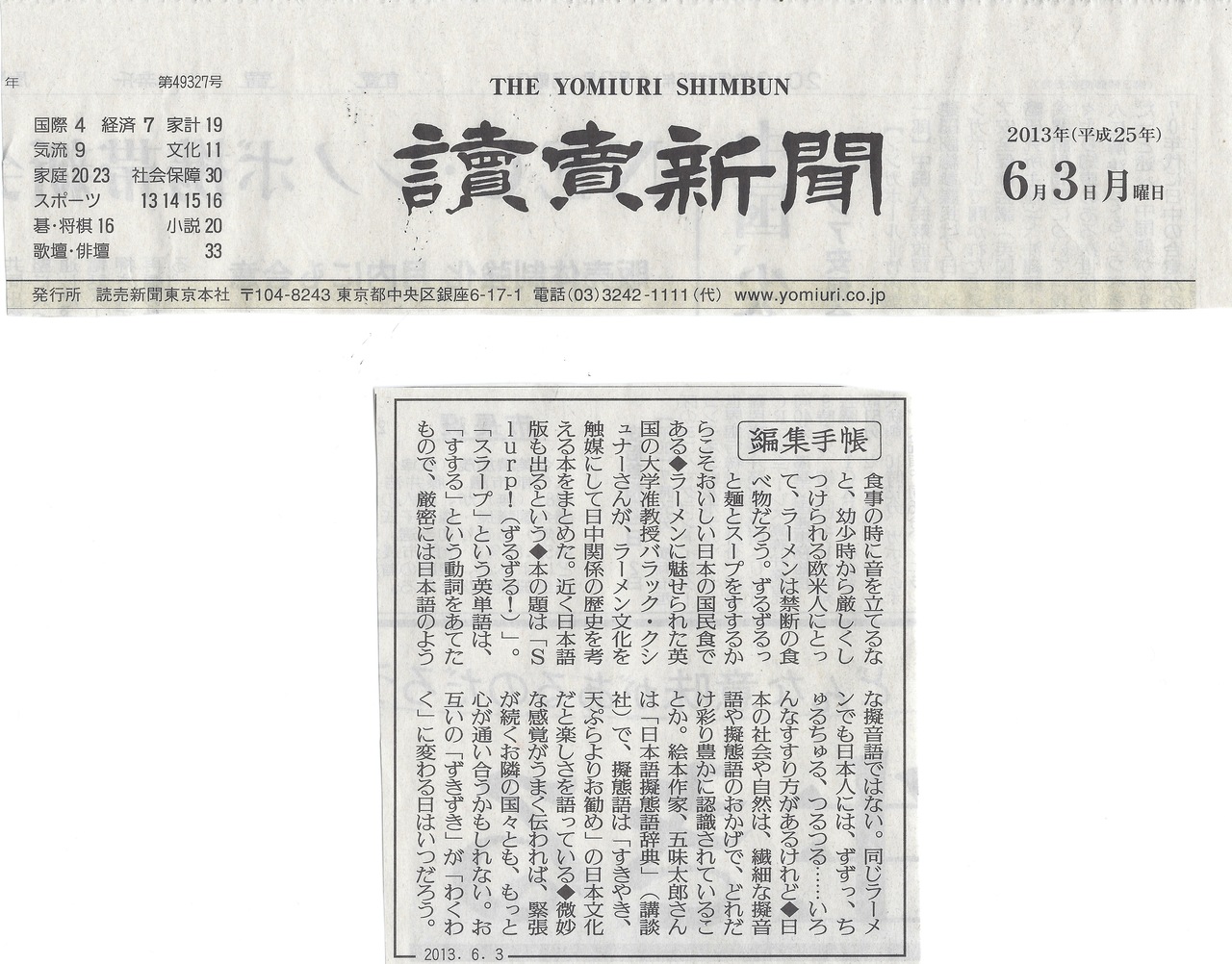 A few reviews:

"Those long nights when sleep evades you and the mind runs along less tranquil corridors of the mind, one room repeatedly visited is full of books I should have published. This is one of them. It is most excellent (with a tiny proviso as to price). The history of ramen is a beacon to guide us through an appreciation of change in Japanese taste and cooking; to understand what Japanese food was like a long time ago; to how regional tastes have affected the development of Japanese cooking; to see how war has left its mark on all aspects of the Japanese table; to wonder at the depth of foreign influence on Japanese cooking (where silly old me had thought they were an isolated people). I could go on and on. Mr Kushner writes clearly, thankfully with no jargon, and entertainingly. His illustrations are intriguing, his reading is wide. The book has footnotes. Emphatic recommendation."
Tom Jaine, Petits Propos Culinaires (PPC 97), (January 2013)

"Ramen has become a ubiquitous presence globally, from chic Japanese Asian noodle restaurants to cheap student sustenance. Historian Kushner (Cambridge) targets the general audience wanting to know more about the noodle dish with Chinese origins that has become a Japanese national food of sorts. Written in an unapologetically pop style, Kushner's work spans premodern origins in China to contemporary Japanese ramen comics, museums, and pop songs. Within that time frame, the author talks about a lot more than ramen. He covers food in general in Japan as a backdrop for politics and the place of ramen within it. Some might criticize his at times wandering too far from the topic, but providing the broad context is part of Kushner's strategy. One part of the context that he ignores is that of gender. Indeed, Japan is a man's world: ramen chefs are almost exclusively men; even ramen consumption is more of a man's activity than that of women, although both slurp their fair share. Rich with tidbits culled from personal experience, Kushner's book is a welcome addition to the bookshelves of those interested in Japan, food, and pop culture. Summing Up: Highly recommended. General, public, and undergraduate libraries."
-- C. R. Yano, University of Hawai'i , from Choice Reviews Online
(http://www.cro2.org/default.aspxpage=reviewdisplay&pids=3842552)
In Japan there is only one word for noodle soup and that is ramen. Other noodles exist and used to be more popular but they lost ground in the 20th century and never dominated the international market like ramen. Udon, soba, and ramen are all fine noodle dishes with devoted followers but none have had the power to launch international industries, attract hundreds of millions of international customers, or have dozens of comic books, songs and movies devoted to them. The long evolution of ramen helps us enter the even longer and fascinating history of cuisine in Japan, charting how food and politics combined as a force within Sino-Japan relations. Cuisine in East Asia plays a significant political role, at times also philosophical, economic, and social. The main point is that ramen is a symbol of the relationship between the two major forces in East Asia what started as a Chinese food product ended up almost 1,000 years later as the emblem of modern Japanese cuisine. How did that happen and what does it signify?